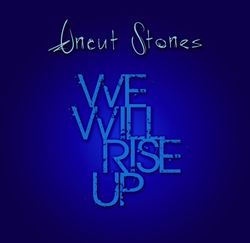 ONLY $10.00
When you click the Buy Now button you are purchasing a physical CD and not just a digital copy. The CD features some great photos by Meredith Snow along with a copy of all the words to the songs. There is a list of who played on the album and the instrument they played as well. You can also purchase their CD as a digital download at a discounted price on their Music section of this website. "We Will Rise Up" has a few amazing guest musicians featuring Will McFarlane, Aimee Reid-Sych, and Nathan Salter. This is Uncut Stones first full length studio release. The album was recorded, mixed, and master by Alan Dusel at Starfields Productions.
The album takes off with "Lay My Burden Down" as Will McFarlane adds all the blues and slide guitar you can handle! The beautiful piano ballad of "where Can I Go" played by Aimee-Sych with Alexandria Burgio on violin, is one of Uncut Stones most heartfelt songs so far. Deep within the CD is their version of Amazing Grace with one of the most unique celtic twists you will hear in this not so traditional standard. This album will take you on a journey from simple acoustic songs like "Lifting My Prayers", to larger than life rock anthems, such as the title track "We Will Rise Up". With this album Uncut Stones is sure to revive the classic rocker in us all. 
Track Titles:
1. Lay My Burden Down                   7. We Will Rise Up
2. You Are                                         8. It's Time
3. Let It Be Me                                  9. Lifting My Prayers
4. Where Can I Go (Psalms 139)   10. Amazing Grace
5. I Am Free                                    11. Faithful To Me
6. Beautiful Mystery                       12. If My Words Could Sing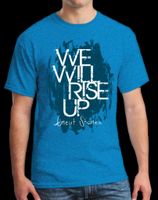 $15.00 Blue T-Shirt With - We Will Rise Up on the front.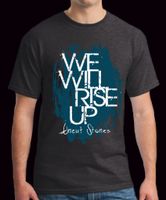 $15.00 Gray T-Shirt With - We Will Rise Up on the front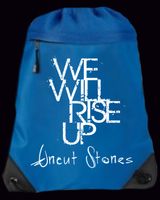 $15.00 Blue Draw String Bag With - We Will Rise Up on the front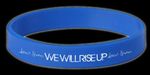 Get 4 Bracelets for $5.00 or get one free with any purchase!