A Little About The Band
Sit back and listen to Uncut Stones morph into a full sized worship team right before your eyes! With the use of Midi Guitar and looping pedals this Trio turns into an entire worship team and with no backing tracks. Everything is played live!
 You can hear songs from their Christian Rock album with previous members of Uncut Stones on the album called We Will Rise Up. Here you will find featured artists like Will McFarlane, Nathan Salter, and Aimee Sych to name a few.

Dan and Melanie wanted to be a band that could deliver a big sound, but with a smaller footprint on stage. It just took the right musicians to have it all come together.
When they contacted Nate Campese about their idea he loved it and soon joined the band. It's a natural fit for Nate because he can play so many instruments. This made it easy for the band to loop multiple instruments during a show. Nate has been filling in on drums for a few years now, and it was a natural progression to have him officially join the band. 
Their music has been feature on WDCX during the Wednesday Worship segment with Neil Boron. They have played at Kingdom Bound at Darien Lake, and many churches throught the WNY area. An interesting note is that Dan co wrote a Song with Debbie Miller who had a movie written about her life. That same song was used in the movie along with other tracks Dan wrote himself in the movie called - Through A Mother's Eyes.
Here are what others are saying about them. 
""If ever (and rarely) a band is found that can be so concise, clear, poetic, and potent that the spirit itself is moved; attention need be demanded. Uncut Stones display a musical maturity, respect, talent level, and professionalism that is rarely found and every available room needs to be made aware." -"
-Joe Benedict, Gorilla Music Production/Management
"It is awesome when you find Christian musicians who are able to captivate both Christian and non-Christian audiences when they play. Uncut Stones is one of those bands! ..." 
-Sean Brennan, Director of TCT Network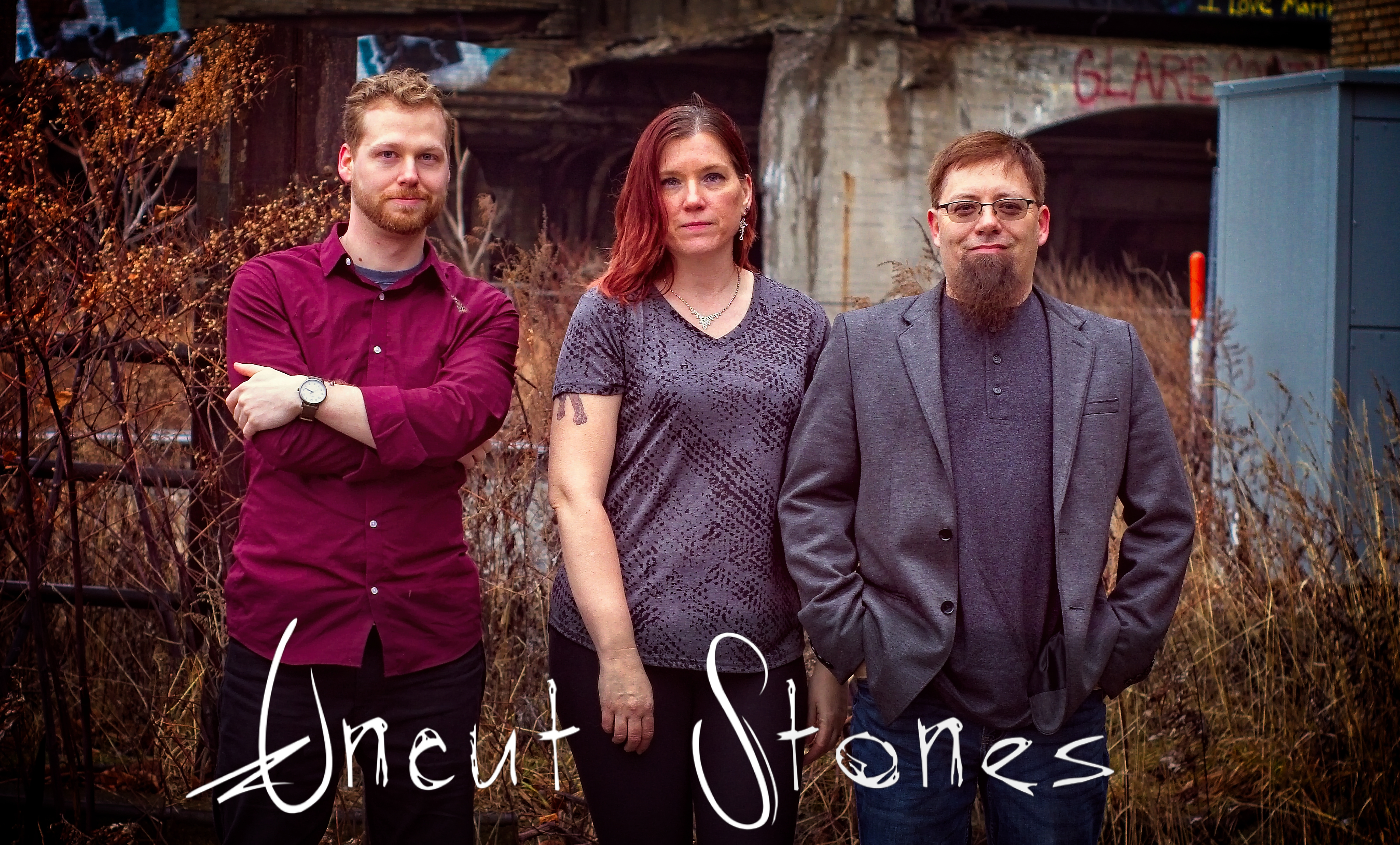 Their first full length CD "We Will Rise Up" is available now.